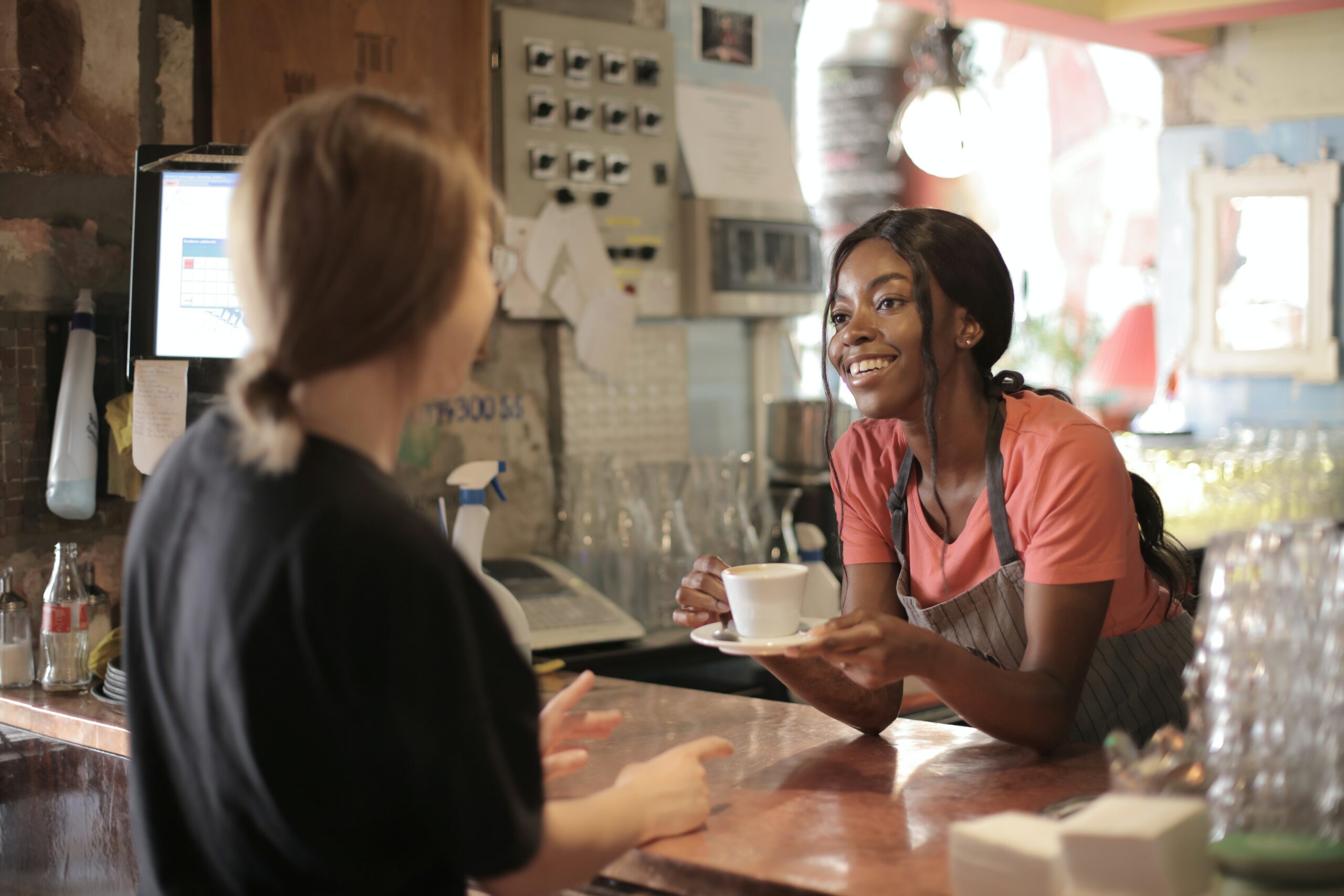 Customer Servicing Tips for Restaurants & Cafes
Operating a restaurant or cafe is not an easy thing to do. You will need to consider so many things while operating your restaurant business. The restaurant business is not about the quality of the food and the beverages only. There are many more elements of the operation of a restaurant that owners need to pay attention to.
Excellent customer service is one of the most important things that you need to think about. It is vital to the success of any restaurant, no matter what type of restaurant business you are operating. Customer service in restaurants is perhaps as crucial as the meals that are being served itself.
Every business relies on excellent customer service to successfully operate. When people go out to eat, they want to have a positive experience at the restaurant. Customers' expectations of a restaurant go beyond the quality of the service. It includes how the restaurant owners and their staff interact with their customers and effectively satisfy their needs and demands, as well as how they serve the foods to their customers. These are the source of great customer service.
The Customer-First Mindset
Have you ever heard of the phrase "customers come first"? Regardless of the type of business you are operating, this idea is often mentioned by many successful businessmen. You might be wondering, is a customer-first mindset still effective and can be used in the modern era? The answer to your question is an absolute yes.
The responsibility for providing an outstanding customer service experience usually extends throughout the entire business organization and begins with the customer-first mindset.
A customer-first approach involves prioritizing your customer's demands and satisfaction with your services. In another word, providing a pleasant customer experience starts with planning a constant and proactive servicing approach with the customers in mind.
Many restaurant business owners nowadays apply this mindset to their restaurant operations and their employees. The biggest benefit of excellent customer service is that it can lead to better business outcomes, happier customers, and an increase in employees' productivity.
Nonetheless, having a customer-first mindset and excellent customer service is critical to keeping a restaurant business healthy and growing. Let us discuss some strategies that can help to improve your restaurant's customer service.
Customer Servicing Tips For Restaurants and Cafes
1. Speed Up Your Menu Ordering Process
Goodbye, slow, and complex order processing! Hello, to a fast, simple, and convenient order processing that makes every customer's experience conductive and efficient. In order to fulfill customer satisfaction, prioritize their happiness, and ensure a positive meal experience, restaurants must utilize restaurant technologies to optimize their order processing workflow.
The order processing workflow guarantees that customers' orders are appropriately prepared for the customer. If we talk about a decade ago, order processing can only be done by hand using a pen and paper, as the restaurant business industry expands, so does its complexity. Therefore, the order processing methods should also be changed with more viability, such as implementing an online ordering system for your restaurant.
With the advancement of technology, you can also opt for an online menu QR code in Malaysia to speed up your restaurant and cafe ordering process. As a result, your restaurant business will operate more efficiently. By implementing this key strategy, you can also send your customers home with a happy heart and tummy.
2. Utilize Restaurant Technology
Technology advancement brings so many benefits to everyone across the world. From all the littlest devices to the big systems, everyone depends on some form of technology for daily living.
The type of technology you will be using as a restaurant owner often depends on the type of restaurant or cafe business you have. However, in today's world, business models can evolve and incorporate many forms of technology. For example, one can utilize the restaurant mobile payment system in Malaysia to communicate with your customers and process online payments effectively.
The advancement of technology brings a huge impact on the restaurant business as more restaurant businesses combine automation and other technology software as a way to respond to ever-changing customer needs.
Implementing technology software will not only save time for restaurant managers, chefs, as well as waiters, but also improves your customer's dining experience, which can lead to an increase in business sales. Customers are constantly expecting better customer service from all types of business industries.
Nowadays, a new form of technology, namely "customer service technology", has become more common than ever. You can begin to implement such technologies in your restaurant by using a restaurant POS system in Malaysia.
It ensures a seamless and fast-paced service experience, and also allows your customers to make a payment using credit cards or any integrated contactless payment system. A POS system will also allow you to manage, keep track and respond to your customers more efficiently.
3. Pay Attention To Customer Feedback
One of the most crucial aspects of business operation is the feedback of customers. It helps your restaurant or cafe in product development, business operations, as well as sales and marketing.
Restaurants or cafes need to recognize and know the importance of customer feedback in their business operations. Paying extra attention to your customer's voices on a regular basis is very important for an objective assessment of your business performance.
Businesses should pay attention and not disregard valuable customer feedback, as it is one of the most critical elements of running a restaurant or cafe business. To ensure excellent customer service, you can always look for reviews and feedback on your social media or websites.
You can also ask for their feedback proactively through various types of surveys. To ensure consistent performance and growth for your restaurant, keep track of your customer's input and feedback and constantly assess the area of your business that you can improve.
Supercharge your customer service and restaurant operation with an effective POS system. Grab your 30 days free trial for BIG POS today.
---