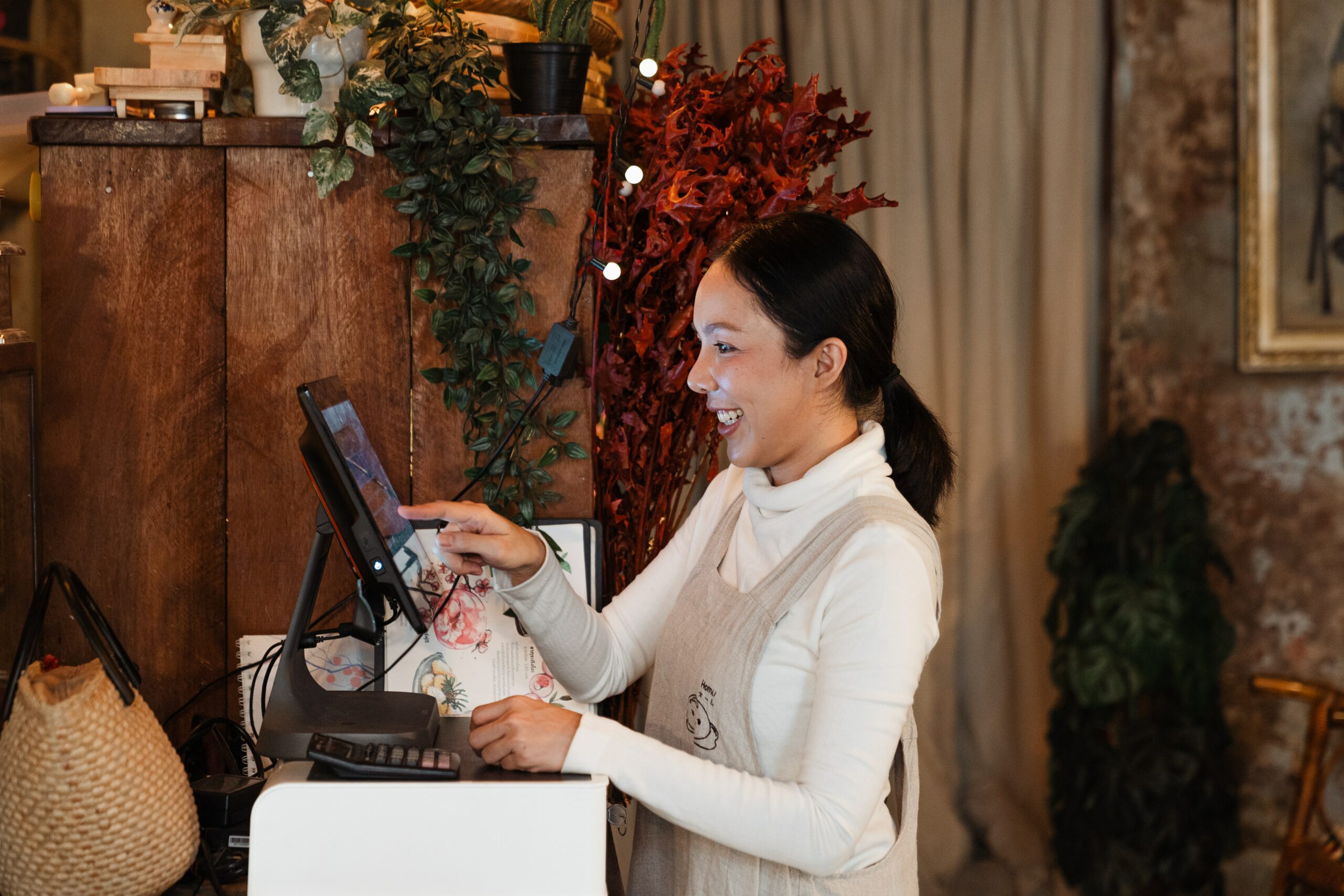 How to Make Restaurant Payments Quick and Easy
Customers are lining up in front of your restaurant to order, and the line will keep increasing. Then, you see more customers who wish to dine in, but as their sight falls upon the long queue – they leave. Now, that won't do good!
As an F&B restaurant owner, creating great dining experiences is to have a seamless transaction between the touchpoints of the meal: service, hospitality, and taste.
Generally, customers wish for the system to be smooth and without any issues when dining in. This system also boils down to checkout, where the guests have finished their food and are getting ready to pay and leave the restaurant. Thus, it's as simple as that.
Additionally, seeing a long queue at the checkout is a turn-down point. A long queue would only mean it would take too long to order, get their order, get their bill, and checkout.
It should be noted that the POS system should be introduced to Food and Beverages (F&B) businesses. Hence, with that in mind, the POS system for F&Bs in Malaysia is essential for the customer payments system. With everything diverted to technology-based, it speeds up and makes everything easier including payments. Therefore, it is crucial to close and bill your customer correctly.
There are 3 common ways to handle a checkout for you and your guests:
Standard cash/card payment
Indeed, the standard cash or card payment is what guests are most familiar with. It is the most widely used restaurant POS system in Malaysia. However, this process comes with its advantages and disadvantages.
This depends on the concept of your restaurant:
If you utilize a cashier, guests have to walk up to the counter and pay as per their order.
Meanwhile, if you utilize a server, then the guest will call upon the server, the server delivers the bill, the guest will hand the server their card, the server picks up the bill and card, processes the payment through the POS system, and then delivers the card back to the guest.
How will this benefit you?
The advantages of utilizing these concepts are straightforward and typical. This is what the guests are most comfortable with.
While the disadvantage of this is…
Guests might have to queue to pay their bills. This may look hectic, especially during peak hours! Therefore, customers who are about or may want to dine in might just turn around and reject the long queue.
Next, it will take up much of the server's time and could be a hindrance if it is a busy night/hour. As a result, your guests would label this as slow service, and you could lose your guests in this case.
Handheld POS
The second option will be the handheld POS which is very swift and simple; therefore, it has been gaining popularity throughout the years or months. It's portable, light, and small which makes it convenient to be carried by the servers and less waiting time for the customers.
Undoubtedly, there are benefits to handheld POS.
What are the benefits?
Customers will be able to experience a more comfortable service with a handheld POS system. The system provides quicker services, reducing wrong orders and faster checkouts. Guests don't need to worry about anything else – all they have to do is sit, order, and pay. The service is basically at the tip of their fingers.
This will save some time for servers. By using the handheld POS, the server simply has to carry the portable POS terminal machine wherever they go. This can save the trip back and forth between the tables and the cashier. Additionally, it allows them to take other guests' orders, build relationships with other guests, increase productivity and optimize customer service.
Hence, the process is brisk and straightforward for both parties.
An example of a reputable POS company in Malaysia is BIGPOS. What's great about it is they provide a free trial pos system Malaysia for 30 days – check them out here!
Order & pay with mobile
Presently, most restaurants are adjusting themselves to social distancing due to COVID-19. Slowly, some restaurants then transition to online. With this in mind, orders and payments through your mobile phone are no longer foreign; this is touch-free and simple.
This process would only require guests to order and pay at the table. It is a creative way to practice social distancing while still managing the business and ensuring your guests have whatever they require.
Order and pay through the mobile phone is an easy restaurant pos ordering system Malaysia because it utilizes QR codes.
Guests are required to scan QR codes on their tables to access the menu to order their drinks, food, and side dishes. Consequently, guests are in control of their order; they can call whatever and whenever they want this way.
Apart from that, scan to pay is an option as well. The server is required to give the customers their bill, which has a QR code at the bottom, as part of this process. Guests simply need to scan and pay their bills using their phones.
As a result, servers can focus on building relationships with the guests and do their chores without worry.
What's next after checkout?
By the end of your service, etiquette is essential, so remember to thank your customers for coming to your restaurant.
Thanking your guests shows that you
Appreciate them choosing your restaurant
Value your guests
Displaying a good perception of your restaurant
By showing your appreciation to them, you've won their hearts.
Next, you'd want to know what guests thought about your service – in this terms, it means collecting their feedback. As a result, you can serve them better next time. This will help you maintain regular guests.
Then, you introduce the restaurant's loyalty program to them – this could attract regular customers to your restaurant. By introducing your loyalty program, guests are more open to giving their feedback and attract more valuable customers to your restaurant. For example, rewarding your guests when they provide you with feedback on your service!
Find a way to inquire about their wants and needs – satisfy your guests by keeping it customer-oriented!
So, it's time to optimize your POS system!
With all these tips and guidance about billing your customers right, customers should be satisfied when they walk out of restaurants. It is in your hands to ensure your customers are happy with your service!
Always strive to improve, including teaching your staff to respect restaurant checkout processes. Take time to examine your staff's process, keep improving the process and think of ways to come up with new processes to satisfy your guests!
Do you know that there is a restaurant pos ordering system Malaysia company?
Optimize your F&B business with BIGPOS F&B POS System now!
Access now by clicking here!
---