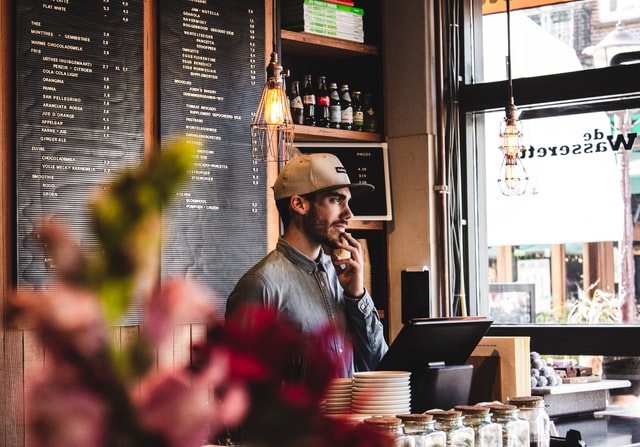 How To Use A QR Menu Ordering System For Your Restaurant
With the advancement of technology in this digital age, everything appears to be being consumed by digitalization, and the food and beverage business is without exception.
Restaurants have steadily turned to digital menus to better serve consumers as technology has become a staple in our daily life. According to ScreenCloud, a functional menu display is a top priority for 74% of restaurant consumers.
Digital menus, for example, are adaptable and configurable in terms of font size and display, allowing you to obtain the ideal setting with less effort. In today's world, however, you don't need to be tech-savvy to explore and purchase from a computerized restaurant menu.
In reality, a digital menu can be a time-saving, cost-effective, and seamless solution.
What is a QR Menu Ordering System?
Customers can pay straight from their table using a QR-based ordering system. Customers are spared the inconvenience of having to wait in a long queue. This way,
Customers can choose what to order from their table using a QR-based table ordering system and pay with their phones. A QR-based ordering system is quite effective.
Customers enter a quick service restaurant (QSR), seat at their table, and scan the QR code that is displayed in front of them. They can then view a menu and prices of numerous things after scanning the QR code, and proceed to select products from the menu easily.
A QR-based ordering system may also suggest meal combinations to boost bill value, increasing the likelihood of higher bill values.
Benefits Of Using QR Systems For Restaurants
QR-Code-Based Menu Provides Sufficient Menus For Customers In Group
Insufficient menus is one of the pain points of dining at a restaurant. Since restaurants began using the QR menu technology, this problem has become less of an issue. As a result, the risk of the recent COVID-19 contamination is also reduced.
QR codes can be displayed in many visible spots across the restaurant. Customers can scan the menus and access them. Customers may now dine in a while, remaining hygienically safe and placing orders quickly.
If you're looking for QR menu ordering system in Malaysia, check out BIG POS today.
QR Ordering Improves Efficiency Of Staff And Customer Interaction
People can place orders immediately from their phones using the QR menu technology. This eliminates the possibility of any interaction between employees and customers.
Customers can also come to the counter and grab their meal while adhering to the safety guidelines. Customers' wait times are also reduced because of the implementation of the QR menu technology.
QR Ordering Increases The Value Of Each Order
Customers who order online spend more money. They enjoy ordering multiple items because they are not under any duress.
Calling the staff whenever they want to order an extra dish is inconvenient for some people. Customers are occasionally hesitant to do so. There are also occasions when the crew is too preoccupied to take orders or serve. This causes the other customers' wait time to be extended.
This wait is never prolonged with computerised menus, and customers are more satisfied with the service as well. As a result, order values are likely to increase as customers order more items.
How To Implement QR Ordering In Your F&B Business?
Restaurants
This is where most QR ordering systems are used. The main reason why QR ordering systems are popular in restaurants is the labour cost savings. Ordering QR codes are placed on restaurant tables for customers to scan with their smartphones and self-order.
Orders are linked to an order management system, which is frequently a POS system. The orders are then classified and routed to their respective kitchen sections, where they are printed on a kitchen printer or displayed on a kitchen display solution.
Dine-in concept cafe
QR ordering systems aren't just for dine-and-pay restaurants. They can be easily adopted by cafes that offer dine-in options. Customers can browse your digital menu and place orders by scanning a QR code in your cafe.
Your customers will pay online or at the counter before the orders are sent to an order management device. The device then divides and routes orders to the appropriate kitchen sections.
Takeaway food kiosks
If takeout is your only option for your F&B business, a QR ordering system can still be used to save money on order-taking staff and accommodate more orders during peak hours. Simply place ordering QR codes around your takeaway food kiosk for customers to scan and self-order using their smartphones.
As a result, your customers will not have to wait in line to place their orders with your staff, allowing you to accept high order volumes concurrently and thus breaking the ordering bottleneck.
If you want to implement QR ordering in your F&B business, check out mobile pos for restaurants Malaysia here.
BIG POS Food and Beverage POS System Features
Inventory and Stock Management
Inventory management is a software function crucial for keeping track of your stock and supply. Moreover, the inventory component should also be able to track culinary products used in the manufacturing process.
Employee Management
When a POS system takes care of employee management, managers, and store owners, it can help to move away from less efficient manual procedures. When creating employee schedules, using a digital system makes it easier to see employee availability and other elements that make scheduling difficult.
Thus, employee engagement grows when a merchant is willing to work with an employee's schedule constraints. A POS system's employee management tool makes it simple to track hours with clock-in and out.
Customer Insights and Experience
BIG POS collects buying history data and basic customer information to help us understand our clients' needs. This way, merchants will be able to discover recommendations to better serve their customers.
Loyalty Program
BIG POS has an in-house Loyalty Program feature that allows you to capture consumer data and rewards them depending on their shopping habits.
Waiter App
This app can be used to fulfill orders on the spot. After placing an order, the data is automatically synchronized to the main POS, and the kitchen proceeds accordingly. Say goodbye to handwritten papers and handbills and welcome a new tool for store management.
In conclusion, there are many benefits and features to using POS systems and QR code ordering systems for restaurants. Check out our table ordering system for restaurants in Malaysia for more information.
---