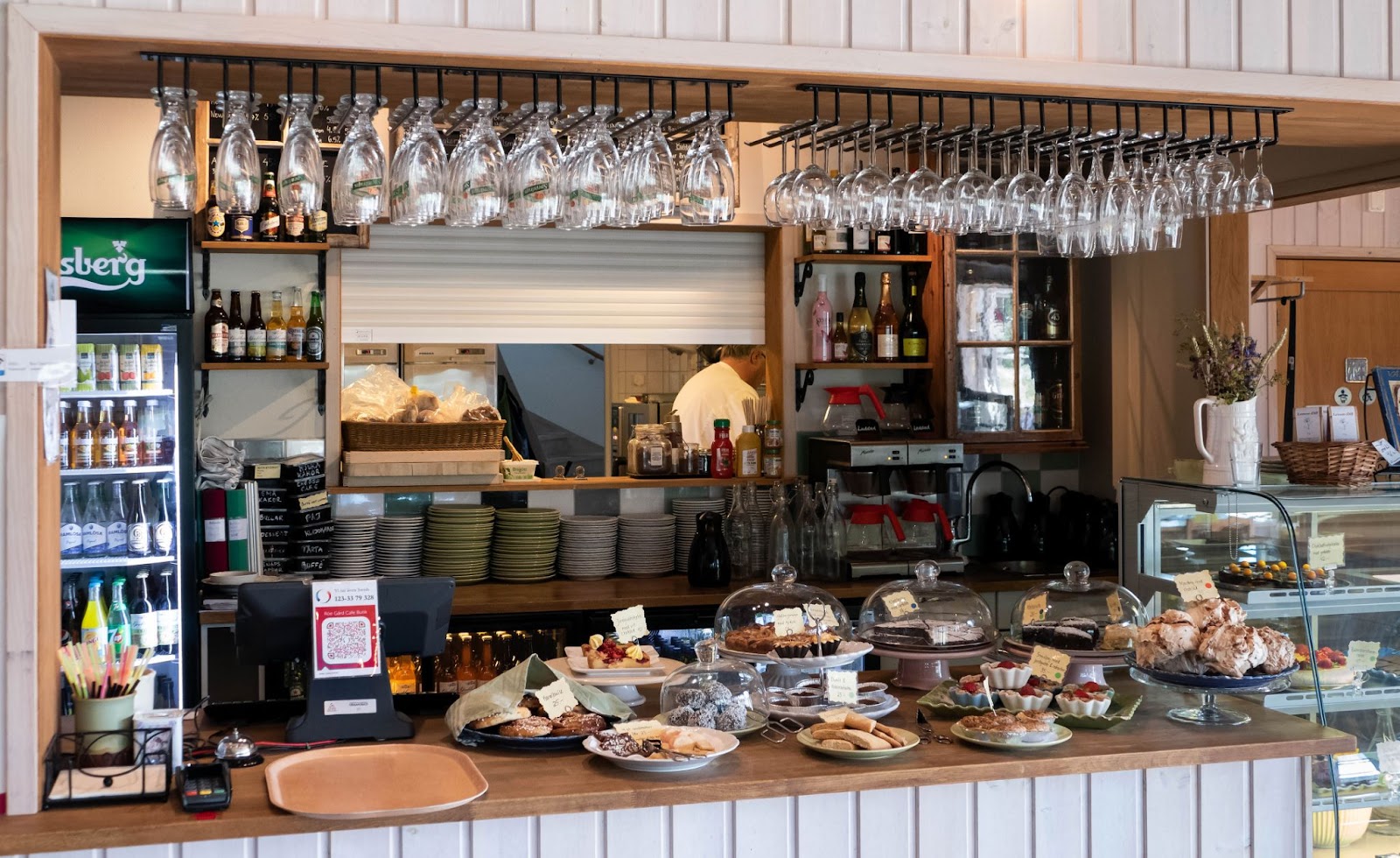 If You Dream of Being a Cafe Owner, This is for You! (Pt.2)
Did your dreams not die off after seeing so much work to prepare if you run a cafe business? Well, you are good to keep on reading!
Opening a business is never as easy as we think. It is because there are so many things you need to do and survey before starting a business. But it doesn't mean it is not possible. If not, we won't be seeing any cafes opening right now. Yet, it boils down to our previous article where we mentioned that we need to be passionate about doing something. In this context, it is to have a passion for coffee and food. There is never a shortcut to running an F&B business; therefore, you must be consistent once you have opened your business cafe.
Suppose you are searching for software or help operating or advancing your business; in that case, you might want to consider getting it from BIG POS Malaysia as it offers a free trial pos system malaysia that will be an asset for your business.
Once you are ready to open your own cafe, there are several things that you might need to consider:
1. Food delivery services
A food delivery service is recommended as not everyone can dine in freely at your cafe as transportation and busyness in life could be a stepping stone. Food delivery services allow people to order easily and save time. One of the most significant advantages of having a food delivery service is reaching more customers as it links to your phone or computer.
Furthermore, you may need to include delivery charges for the riders. Including it in your budget is the best so you would know what to prepare if the worst things happen to your business. In that case, you need to limit the coverage of the delivery area within your cafe. To make it less hassle for your business, you can pair with excellent food delivery services such as FoodPanda, GrabFood and Shopee Food. Yet please ensure that you did some search before applying to any delivery service for your business as some food delivery services may not be available in some areas.
2. Business Marketing
Marketing is vast to begin with, but it is one of the great techniques to consider for your F&B business. In this context, business marketing can significantly boost your business. Good marketing will create excellent brand awareness especially within your cafe location.
Moreover, you must consistently promote your cafe till the launch of your cafe. You can market your cafe's launch while offering discounts on the first day of your cafe's opening. This will set a great impression and stir up interest in your customers. In addition, you can start marketing in social media accounts for engagement and traffic. This applies to all platforms from Facebook, Instagram, Linkedin, Tiktok and Twitter. Ultimately, all things are possible, and you will be surprised if your cafe business goes viral! If you would like to increase your sales, you can check the point of sale system malaysia as they have a system that could enhance your sales. Once you have launched your cafe, don't forget to keep promoting your cafe.
So what's next?
3. Staff hunting!
Before taking staff in your business, you need to figure out a suitable operating system for your cafe. These are several operations that you may consider hiring or implementing.
Manager
This position is required if you need assistance on the floor for you. He or she will assist you in paperwork or people management duties in the cafe. One of the requirements when you hire a manager is he or she has to be familiar with the F&B industries and know the operation management. To ensure your cafe is in tiptop management, you might want to consider getting stock management software Malaysia which offers various systems such as employee attendance system and tracking inventory updates to help ease your cafe's operation.
Kitchen staff
This is an indefinite must. Every F&B business requires kitchen staff to prepare food and beverages in your cafe. Hiring two or more kitchen staff will be able to help and speed up the process in terms of preparing and sending out the food to the customers. The number of kitchen staff can be estimated based on the size of your cafe business. To make sure the ordering flow in your back kitchen runs smoothly, you can consider having BIG KDS software in your kitchen. BIG Kitchen Display System (BIG KDS) is built with long-life embedded components. You do not need to worry about placing it in your back kitchen as it can withstand excessive exposure to heat, humidity, grease and heavy use. This software is ideal as it helps you manage orders accordingly, thus avoiding missing or mistaken orders. The best part about BIG KDS is that the customers' orders from the POS system can be directly sent to BIG KDS to alert the kitchen staff about the new orders coming in.
Serving Staff
Serving staff, in other words, is server/waiter/waitress. They are required in all cafe businesses unless you are running your business like a fast food chain or a cloud restaurant. Regarding hiring, training needs to be made upon the staff such as table service, taking orders, turnover service after the meal and customer service. Besides, serving staff should always be alert of the cafe's surroundings as the customers may require assistance while eating. In addition, BIG Waiter App can help your serving staff to manage customers' orders. This app would be handy if your customers plan to add on their orders. This will directly link to the kitchen once the order is sent out.
4. Ensure great Customer Service
Having great customer service is also essential to maintaining your business' reputation. One of the tips to ensure good customer service is always to brief your staff on behaviours. Treating your customers proper is crucial as it will drive more traffic.
5. Offer a Loyalty Program
Offering a loyalty programme will allow more visitation from your customers. One of the ways to execute this programme is to offer discounts for their second purchase or provide free food & beverage if your customer purchases an item or two at a particular hour at your cafe. To understand more about this programme, you can go to BIG POS Malaysia as they have a customer loyalty program that can gather customers' information and reward them based on their purchasing patterns and history.
Hope these tips can help you while trying to open a cafe. If you want your business to run smoothly, you might consider having BIG POS Inventory Apps. Go and check their website now.
Start your business with BIG POS Malaysia!
Click here to know more!
---