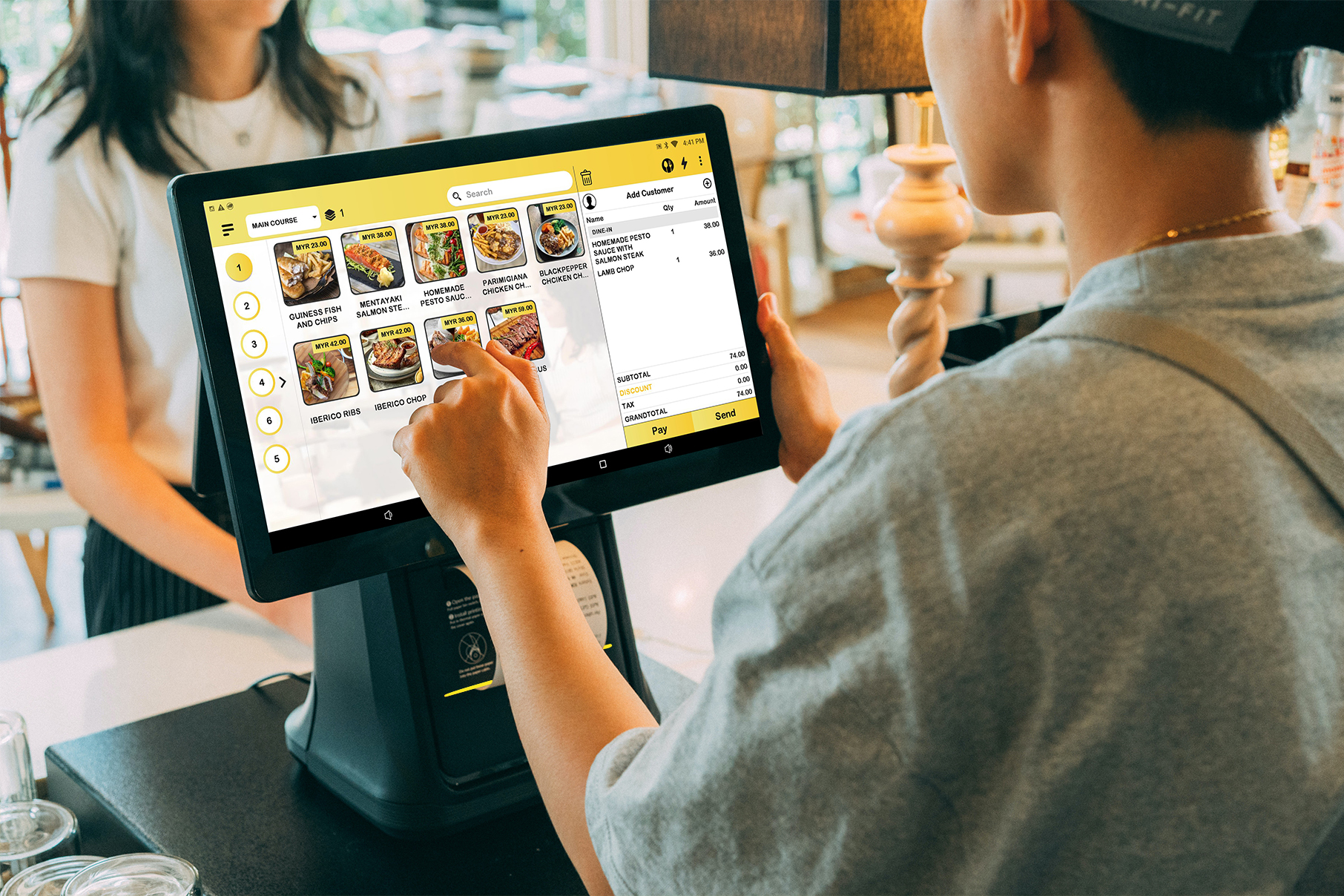 Online POS Malaysia: The Environmentally Friendly Option
Are you thinking of installing point of sale hardware from Malaysia or a cloud based POS system in your store? Transitioning to a POS system will bring numerous advantages to your business. POS system will ensure your business's relevance in competing with others' business management. Besides that, the installation of the POS system will be an amazing game changer for your business' efficiency as well as the environment.
As a business owner, there are a lot of actions you may take to contribute positively to the environment. Your love for environment can be shown through many actions, and the highest level of action is ensuring that everything created has a low risk of impact or does no damage to the environment. Here are 3 amazing ways an online POS system in Malaysia is environmentally friendly.
1. Save Paper
Installing a POS system in Malaysia means you can save paper and by extension, reduce your business's carbon footprint and help preserve our forests. Although the contribution of POS system in protecting the environment may seem small at first, but overtime it will all add up into a considerably high impact through using fewer natural resources and being frugal with current resources. For example, by installing a POS system for your business, you are able to create digital menus. In this context, let's take your favourite mamak stall as an example.
Recently, your favourite mamak stall's management has replaced the conventional ways of creating menus and taking orders from customers. Instead of using a lot of resources such as paper and plastics, printing the menus out, laminating them, and handing them out to each customer, the mamak's stall management has been to utilize a contactless ordering system for restaurants in Malaysia. This way, customers can use their phones to send orders to the kitchen. Not only that, the POS system would also ease waiters and waitresses at the mamak stall to track inventory (thanks to the cloud technology) without flipping through inventory pages. The POS system is truly beneficial to increase the efficiency of the business and maintaining environmental friendliness.
2. Equipment That Is Mobile And Durable
Another way that proves the online POS system in Malaysia is good for the environment is shown through the mobility and durability of its equipment. If you are going to use the point of sale system in Malaysia at your business store, you are likely going to handle equipment such as an iPad or other devices in your hands. By using the system, you have the option to update the current software, ensuring the POS system is up-to-date and the hardware supporting it is durable and sustainable in the long run.
Besides that, the POS system is not only mobile and durable but can also be recycled. If you are thinking of upgrading your POS system, you can recycle the hardware or even donate any unused hardware or device that can be used for other purposes outside of being a part of a POS system which allows more people to benefit.
3. Reduce Waste And Overconsumption
We are aware that it is essential to reduce waste and overconsumption in a business. By installing a POS system, you can reduce waste and overconsumption and thus, support the environment. Through state-of-the-art technology that helps to update and keep track of inventory, as a business owner, you can make well-informed decisions about your business needs and subsequently avoid overspending as well as overstocking. The POS system will help you to keep accurate track of business inventory, so you can reorder in the nick of time. Not only will you be able to use your storage space efficiently, but you will also have peace of mind knowing that you have just enough to run your business. Not too much and not too little either.
Conclusion
There are many ways to go green and a lot of actions you can do to contribute to environmental friendliness. As a businessman, it is a good choice to get an online POS system in Malaysia. This system improves efficiency and is one of the best options to ensure that your business is an advocate for mother nature by being environmentally friendly.
---