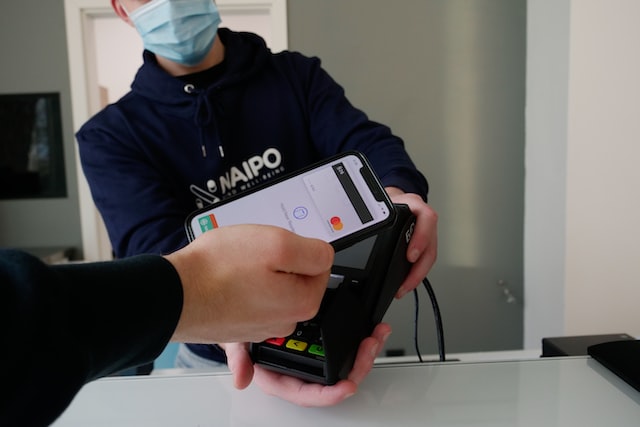 Step Into The Future With These Payment Methods
Do you get stuck at the counter because you don't have cash with you? Or are there no ATMs nearby? We are well aware of how everything has been rapidly changing and evolving around technology and the Internet usage nowadays. It is very common to do almost everything online, especially since the world has been shaken by the existence of Covid-19 leaving all of restaurants and retails shops accepting mostly cashless transactions. In fact, it is more vital to do almost everything online in order to avoid direct contact with each other especially when it comes to payment or transactions and that where small business pos system Malaysia come in.
The Impacts Of Technology Usage In Payment Methods
As the Covid-19 pandemic era has passed, we can see how the majority of us are still sticking to this kind of lifestyle that widely uses online payment and transactions in almost all businesses. Furthermore, it is undeniable that this rapid innovation of technology usage actually does have good impacts to ensure everything is in line with the modern era that we are living in. It has become more efficient and fast compared to the old method of payment. The closest we could see from these changes is through the restaurant online payment system Malaysia where nowadays other than the cash payment that we are used to, we have several methods to be done with any payments or transactions processes.
The Community Acceptance of This New Innovation of Payment Method
It is an open secret that not every generation could easily adapt with this new innovation of payment methods, especially the older generations. However, there are several ways and methods that have been invented to deal with this cashless system as choices. This is helpful for those who are still struggling or not clear with how online payment such as how fund transfer works. Generally, we can see that a majority of the people in the communities are fine with this kind of new payment and still are using it up till now. The amazing part is that BIGPOS makes everything much simpler.
QR Pay/ E-Wallet Payment Method
Online payment and transactions systems have invented several types of online payments to be in line with how technology is developing around us. You could see that instead of using your online banking and struggling with the username, pin and also recognizing the account number, you can now proceed the payment easily with QR Pay/E-Wallet. QR Pay is easier to use because all you need is access to your bank account (e.g. Maybank, Bank Islam, CIMB), or ewallets like Boost, GrabPay, Shopee and scan the QR code from the given code by the premises to pay.
In this case, all kinds of businesses could actually use pos system Malaysia to smoothen and have a more efficient way in handling the payment processes. BIGPOS helps any businesses that are using these kinds of payments by calculating all the day to day money transactions. This is where you can rely on BIGPOS to manage and handle all of these.
Wave Pay Payment Method
The development of technologies in this era have succeeded in inventing another easy payment method by using your bank card. Instead of using a pin number to actually pay from your bank account, you can now just tap your card to the debit machine and the process of payment will be done. This is simpler compared to the only old payment method that we used to use back then.
It also made the business or transactions more accurate and efficient compared to cash. Where sometimes busineess' owners had to deal with the "cash short" that happened in business if it involved cash. Not to mention how this kind of payment method no longer existed in restaurants and cafes only, but it is also being used in big business such as retails and hotels. Hence, a cashless payment method is the better way.
Online Banking Payment Method
Next, the online banking payment method. It is common to see that most people nowadays would have access and use their online banking almost everywhere even at groceries shops, shopping malls and also small stalls at the roadside. They can also use BIGPOS, as there are services for the small business pos system malaysia too.
This kind of payment could be a little bit time consuming, but somehow is the easiest if you left your wallet at home without any cash and have no other way to make a payment or transaction. This is why it still can be considered as a simple payment method.
ApplePay Payment Method
Lastly, the ApplePay payment method. The ApplePay payment method has been circulating around and was finally made available in Malaysia since last August. This kind of payment is available with three banks: AmBank, Standard Chartered, and Maybank.
This could be considered as the simplest method because it only requires you to keep your bank details in the built-in Wallet app in your iOS devices. Not to mention where it takes only validating your Face ID or the Touch ID only to proceed with the payments. It might sound similar to the online banking payment method, but it is in a way much simpler just with a phone and using waves for the payment.
Conclusion
To conclude, all of these newer payment methods indeed make all businesses and transactions more simple. This is in line with the modern technology era that we are living in which greatly facilitates digital payment methods. However, to smoothen and enhance the processes of this online payment method, it is easier with BigPOS' Unified E-Payment Solution. This is due to the complete and seamless handling management to ensure that the particular business can keep track with the sales record and audit the sales income sources specifically. This is an excellent technique to guarantee that company flow is in trustworthy hands.
---