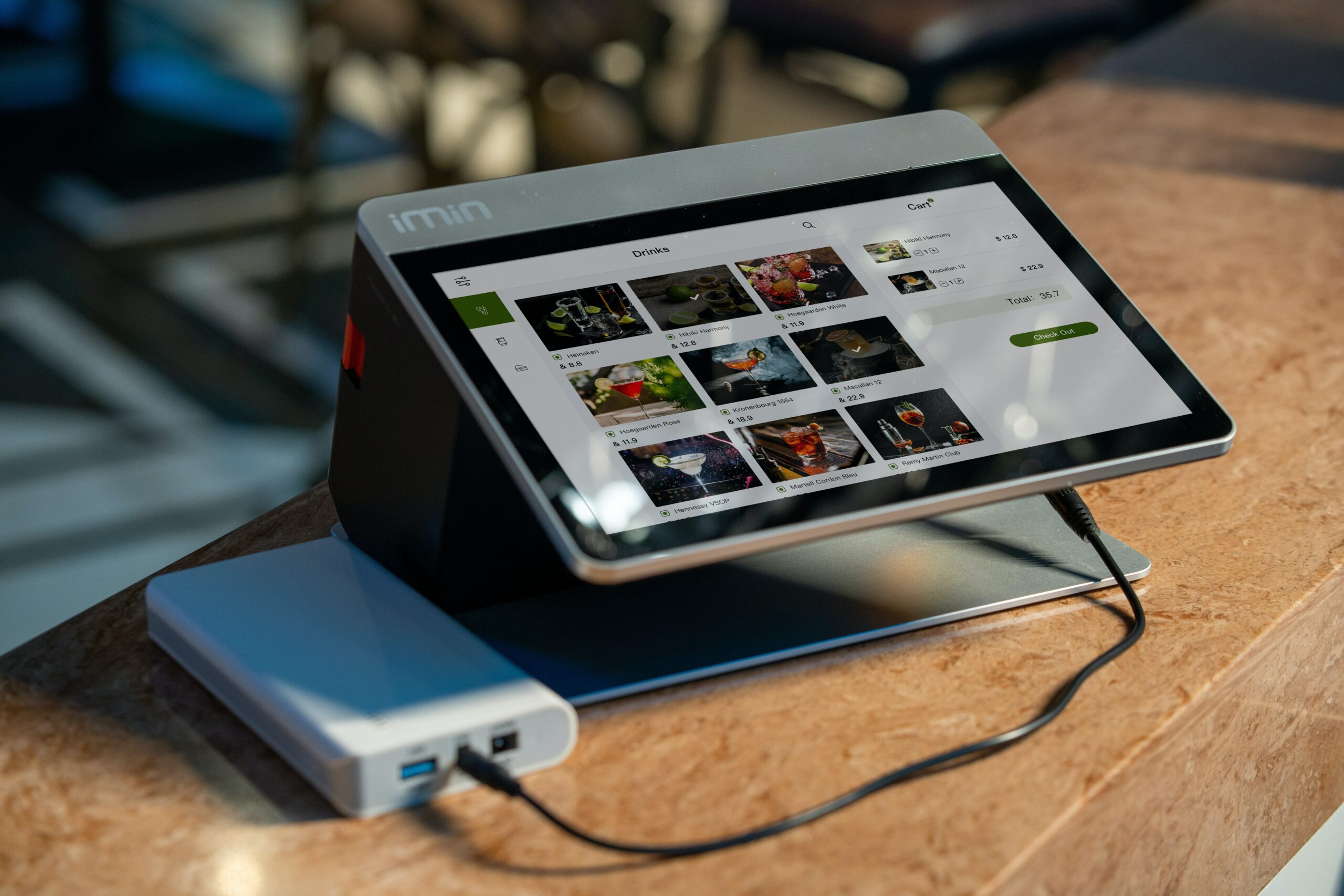 What is a POS system and how does it help your business?
Starting a business is not an easy thing to do. It takes up a lot of consideration and effort before deciding on starting a business. No matter whether it is a retail, service, or F&B business. In this day and age, technology is the most important element that you should consider implementing in your business. Technology will help your business operations in so many aspects from the smallest thing to the biggest one.
As a business owner, you would have known that running a business necessitates a diverse set of marketing, administrative, management, and industry skills. These skills are required to ensure that your business operates properly, and to ensure your business's inventory is available to record a large amount of monthly sales data.
Implementing technology systems like online POS system in Malaysia is crucial for your business to ensure that your business operates smoothly and efficiently. Ever wonder what exactly a POS system is and how it helps your business? In this article, we will discuss more on a POS system.
What Is A POS System?
A point-of-sale (POS) system is a combination of software and hardware that you can use to run your business. It is not a single piece of equipment or procedure, but rather a collection of factors that work together to successfully perform customer transactions and optimize sales-related corporate activities.
A terminal machine, printer, computer, tablet, scanner, and other digital devices are some examples of the hardware that functions in the POS system, which the software then helps to monitor and organize the data for your business. A good POS system for your business can do a lot more than just keep track of your business's sales and inventory.
Not only will it keep track of sales and inventory, but also help in monitoring your staff and marketing, making it easy for you as a business owner to stay on top of your daily and monthly responsibilities. The right POS system can significantly increase your company's performance.
POS Software And Its Functions
POS software is what business retailers and ecommerce stores use to perform their business sales. The fundamental objective of POS software is to process sales, which goes with what its name suggests.
However, POS software can do so much more than that. It lets you find products in your collection and helps to increase your business sales. After each sale, POS systems will handle all sorts of payment transactions to your bank account.
Behind-the-scenes monitoring and analytics functions are handled by software components of the POS system. The interface of your business's POS system will be used by the staff, which is typically displayed on touchscreen devices such as tablets and smartphones. Differing from the front-end system, the back-end is handled directly in a separate browser on the same device or on a different one.
The function of POS software systems includes payment processing where it helps process each customer's payment transaction whether by cash, online payment, QR code payment, or any contactless payment. Not only that, POS software is involved in inventory management, POS analysis reports, staff management, and customer relationship management (CRM).
Now that you know the basic information on POS systems and the software components, let's take a look at the types of POS system hardware.
Types Of POS System Hardware
Not all business owners rely on the POS software system only. Some local business owners need a POS system hardware in Malaysia to make sure their business operates smoothly, especially those with a physical store.
There are many types of POS system hardware that you will need to run your business effectively. Let's check it out.
Traditional Cash Register: This hardware is mostly used to record and calculate sales transactions by customers and print receipts.
Scanner: A scanner detects the information on an item so that you may ring it up for your business sales. This hardware speeds up the checkout process and ensures all of your business's inventory is accurately tracked. It is also a good approach to double-check the price of an item and other data.
Receipt Printer: A receipt printer helps in printing every receipt and credit card slip in any type of physical store. Customers can review exactly what they bought and their prices with a receipt printer. This makes it easier for business owners and their customers to keep track of their purchases.
Credit Card Reader: The reader lets the customer safely pay with their credit cards through the contactless payment method. When customers tap or slip their credit card into a card reader at any business retail outlet, this credit card reader will read it.
Cash Drawer: A cash drawer holds all sorts of assets, including cash, cheques, and even receipts. Even if your business accepts contactless payment only, it may require a secure place to store your cash and receipts.
Portable device: A connected device with a touch-screen surface like a tablet and has the same function as the other hardware monitors. However, the useful function that it has to offer is that it can be used as both the interface and the hardware to make transactions.
The Benefits Of Using A POS System
1. Better Customer Engagement
Your business can keep the data of your customer's information in your POS system. You can acquire a better understanding of your target market and customers, especially your number one fans if you have the data.
On top of that, you may create targeted campaigns using all of your POS data to reach out to your target market through customized messages and promotions.
2. Improve Inventory Management
A point-of-sale system will allow you to keep track of your business stock and inventory in a simple way. It also helps to collect real-time data on the inventory and see how many products you have in your store.
With inventory management POS system Malaysia, all the data of products already in your collection, will be entered into your POS software by simply scanning the product and inputting the quantities.
3. Boost Data Protection And Security
Cyber-attacks are becoming more and more common. Payment transaction data and ordering process are encrypted thanks to the reputable POS system. Almost all POS systems allow for two-factor authentication. As a result, this may lower the risk of malicious users infiltrating your business system.
Fast-track your business growth and expand your operation. Sign up for a free 30 days trial with BIG POS today.
---