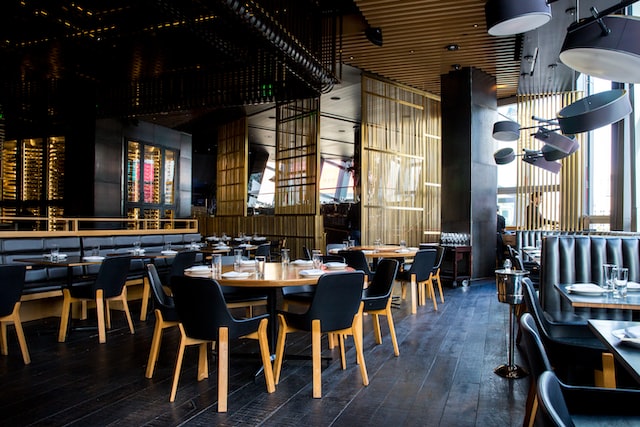 What Will Restaurants in Malaysia Look Like in 5 Years?
The world is starting to increasingly become digital. We can see that technology is now present in practically every field. Human life changes as a result of their presence, one of which is the way people eat. Aside from making our lives easier, technology is always interesting and evolving. Some of the things we can see are that payment methods that were formerly done with cash can now be done in a variety of ways. Nowadays we can see while we want to eat, the food is frequently ordered by a Restaurants POS System Malaysia and delivered by a clever robot rather than a waiter.
What Are The Important Roles of Technology Inside The Food and Beverage Business?
During the Covid-19 Pandemic, practically all business sectors in Malaysia, including the food and beverage sector, were affected. One option for restaurant operators is to use technology to survive in the midst of this pandemic. Technology now assists, not only with ordering food, but also with payment transactions, stock monitoring, and calculating profit and loss.
Many company executives have sensed a lot of benefits from using technology such as the restaurant management systems in Malaysia based on the data acquired. These advantages include improved revenue counts, the ability to track consumer loyalty, and being more environmentally responsible.
What is the Evidence of the Impact of Technology in the Food And Beverage Business?
According to the article "Latest Restaurant Technology Trends You Need to Know About", POS systems can simply enhance sales outcomes. Customers can have a terrific experience using digital technology, but the supporting infrastructure must be established as part of the restaurant design and plan. Restaurants may now communicate information across multiple platforms thanks to technological advancements. As a result, while starting a new business, you will require a large amount of data. Here are some examples of this sophistication:
The Presence of QR Code Menu for Ordering
The totally contactless presentation of the menu is one of the benefits of the QR Code Menu system, which is a vital service that all businesses may appreciate. Many consumers are careful to obey social distancing standards and avoid touch, especially as a result of the present epidemic. To aid the situation, many businesses have created free qr menus, eliminating their physical ones. With the presence of this system in the food and beverage world, clients can easily use their smart gadgets and scan the QR code ordering system Malaysia, which are one of the many features of the BIGPOS system. An advantage of this is that restaurants can make use of their waiters' times more efficiently.
Cashless Payments Method
Payment technology is rapidly expanding, and transactions are becoming more convenient. Various non-cash payments exist, particularly due to the Covid-19 epidemic. We undoubtedly gain more from the availability of cashless payments.
Transactions are more closely associated with the use of money. The value of the exchange of goods and services that occurs between the seller and the buyer is shown with the currency value during the process. Financial transactions are becoming increasingly obsolete as technology advances. As we progress, a variety of Restaurant Online Payment System Malaysia methods are in use and expanding rapidly. Of course, this will have an impact on the community's established business lines.
BIG POS systems in food and beverage are frequently shown in the form of QR codes, bank cards, e-wallets, and so on. This indicates that big sums of money will be carried in our wallets less frequently in the future. Perhaps they only need to bring a card or a device. With the new technology, the payment will be completed with just one wave (in some cases).
Using Cloud Management Software
Inventory management is an issue for every firm that sells tangible things to customers, including restaurants. In fact, accurate inventory tracking is critical for accurately accounting for food prices and projecting future sales and orders. Most small business owners, such as independent restaurants, handle all elements of the business themselves. It saves time and money to have a restaurant management system that allows you to automate the most complex activities.
No More Conventional Waiters
As the endemic time approaches, entrepreneurs in the food and beverage industry, particularly restaurants, offer services to make customers feel safe, comfortable, and at peace. Some restaurants improve service by utilizing advanced robot technology, one of which robots are used to deliver food and beverage orders, similar to a waitress. In the future, robot waiters will be more beneficial to the food and beverage industries. Their presence will add to the restaurant's attractiveness and will assist the chefs in delivering their meals to customers.
Robots have been invented to aid many people's actions and activities, one of which is in the field of labor, where this robot surely performs the functions of a worker that are generally performed by humans. The benefits of using robots as workers include being more efficient and avoiding human errors.
Conclusion
In brief, the point of sale, commonly known as POS, is a system used to conduct retail sales transactions, one of which is also utilized in the food and beverage industry. A POS system is made up of both software and hardware, which is typically in the form of computers, printers, and cash registers or cash registers.
In this day and age of advanced technology, desktops are being phased out in favor of smart tablets that run the Android operating system. Tablet use, in addition to being more efficient, is also more compact because it does not require a large area and does not require cables or wireless. And it can be said that POS has a big opportunity in the future.
Beside that, technology is always evolving. Based on their position in the restaurant industry, it may be argued that BIG POS will combine with ordinary life in the future. It is undeniable that the advent of this technology will make living more joyful.
---