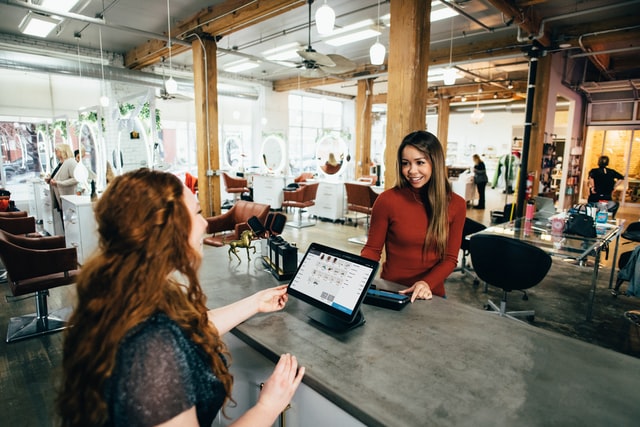 3 Ways To Reduce Restaurant Operation Cost
Are you aware that running a restaurant often requires a large sum of cash flow? If you're looking for ways to reduce restaurant operational costs, you are not alone. The general consensus of the food and beverage industry is that your challenges end right after the opening of your dream restaurant.
That perception is often inaccurate, operating a restaurant successfully is a lot more difficult than most can imagine. No matter which industry or sector that you are in, operating a business requires an ample amount of hard work and effort. Many restaurant owners failed to sustain their business growth even after attracting a huge number of customers, one of the reasons behind this is because of poor cost management.
The inability to manage a restaurant's operating expenses efficiently can often lead to unprofitable operations and multiple financial issues. One solution is to properly utilize a POS system in Malaysia, you can make the operation process much more efficient while starting your local business.
With that being said, many restaurant owners have started to plan ahead and look for ways to manage their operating expenses while facing extraordinary challenges, especially since the first appearance of the COVID-19 pandemic.
The Importance Of Cost And Inventory Management
Restaurants need to manage their cost consistently to ensure a profitable business operation. Cost management is a step-by-step process of lowering your business operating expenses in order to boost your gross profits. Effective cost management will help restaurant owners prepare and thrive while going through economic turmoil.
Knowing how to manage operational costs in your restaurant will not only help to increase your business revenue and profits, but also enable you to review your operating expenses and other areas that require further improvement.
Effective cost management of a restaurant will also reduce unnecessary expenses and ensure the operational efficiency of a restaurant, giving restaurant owners the financial liquidity to invest in product innovation and marketing strategies.
In other words, cost management is an essential skill for restaurant owners as it allows you to pinpoint the source of overspending, and take preventative measures for the rainy days by maintaining adequate cash reserves.
After understanding the importance of cost management for a restaurant, let us take a look at a few options we can take to effectively manage operational costs.
Maintain The Productivity Of Your Staff With A POS System
Chefs and waiters are among the very first employees that restaurant owners will need to employ. The hiring and staff training process can become a very costly investment over time, in terms of both money and time.
In order to reduce the labor turnover for your restaurant and prevent wasting unnecessary resources, restaurant owners are responsible to maintain the satisfaction of their employees, so that they can keep the restaurant running efficiently while staying loyal to their employers.
Employee training and developments are often overlooked and considered unnecessary spending. However, a well-trained staff who felt taken care of will be capable of ensuring a smooth business operation, and dealing with a large number of customer requests and complaints effectively.
If you're planning to hire a new staff for your restaurant, consider providing high-quality training and optimal working conditions so that your staff will feel satisfied with their own development, and maintain a good work ethic and attitude.
As a result, you will not only be able to lower the amount of staff turnover, but also be able to control your restaurant's operational cost and reinvest the profits into things that will grow and expand your business.
Use The FIFO System To Organize Food Materials
'FIFO' is a jargon in the restaurant industry and an abbreviation of "First In, First Out". This is a rather straightforward system that restaurant owners or individuals alike can implement in order to manage the costs of food materials.
The FIFO system is fundamentally an approach to organizing your restaurant's food inventory. Firstly, you will have to mark your food materials with the exact date of when you store it, and place the older food materials on top of the newer ones so that you can use them in cooking first.
The FIFO system will help you to manage and use your food materials more efficiently, and ensure that everything from your food inventory is used in its best condition while no expired food is around. This will reduce your restaurant expenses as well as the amount of food waste.
Manage And Track Your Inventory Items
Inventory management is an important business operation that restaurant owners tend to overlook. An effective inventory management system can help to avoid unnecessary inventory loss or food defect issues, which could be costly mistakes for a restaurant.
Keeping track of your inventory can help restaurant owners to plan ahead and reserve an adequate amount of food materials without sacrificing quality. Inventory management application software such as BIG POS Inventory Apps is designed for such particular function.
A system such as this is able to alert all stakeholders when the inventory items are about to expire, so that you may utilize them before their quality deteriorates. It will also help owners to save a restaurant's expenses by ordering the proper amount of supplies, rather than purchasing them solely based on intuition.
With a cloud-based inventory management system and real-time reporting, you will be able to keep track of your food materials and kitchen supplies whenever you need to.
Fast-track your business growth and manage your operation efficiently with a free trial POS system in Malaysia. Contact us for a quote today.
---