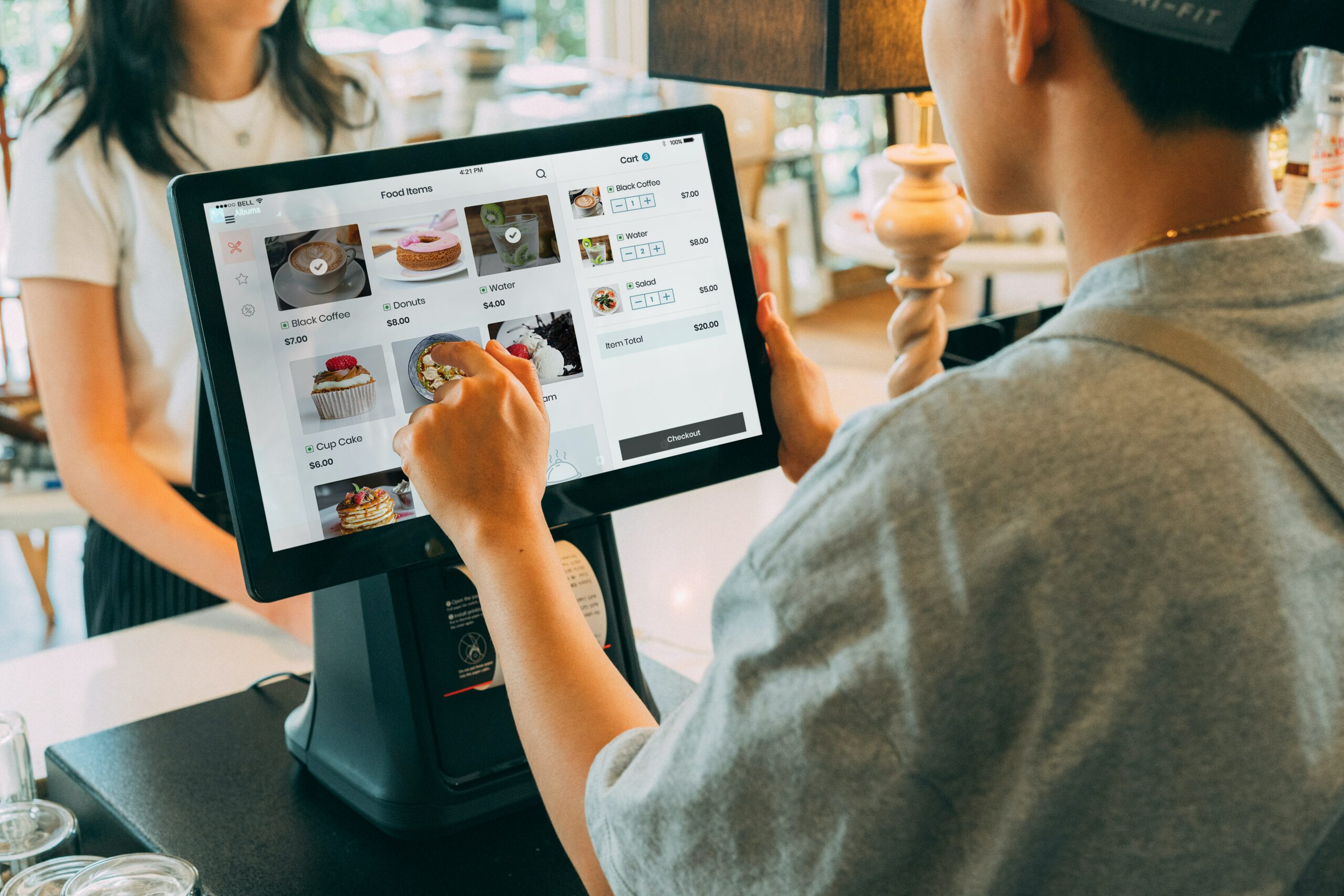 How Can a POS System Improve Customer Service?
Customer service refers to the direct interaction between the customer and the sales associate to make sales. Achieving tremendous and efficient customer service is closely related to the customer's experience from interactions and customer satisfaction with the support provided by the sales associate.

A point-of-sale or POS System Malaysia is a device that allows businesses to accept various cashless payment methods and keep track of sales in your business outlet. Implementing the usage of a POS system in your restaurant can help increase the efficiency of your customer service.
There are several methods to leverage your POS system upgrades to improve the customer service experience, which are:
➜ Enables collection of customer insight
Point-of-sale systems can store basic customer information and purchase history for the business to better understand the needs of their customers. With the use of a restaurant pos system Malaysia, employees can:
Personalize the interactions between customers
Employees can use their information and purchasing history to provide a more personalized service to their customers. Customers are known to have a more enjoyable experience if they are understood well.
Enable more accurate communication among employees
A POS system will enable your employees and crew to communicate more efficiently without depending on the type of business you are running. It can eliminate concerns regarding order histories and shift schedules so that the employees can focus more on their service.
➜ Streamlining the ordering process
Using a POS system can show customers and potential clients that your business is considerate about online and tableside ordering POS Malaysia. Remember that when you decide to upgrade your business' customer service with an ecommerce point of sale in Malaysia, you can:
Integrate current software
Integrating the point-of-sale system to other software platforms will allow your employees to administer online orders, streamlining physical and online orders with the same design. This allows for better inventory and sales tracking, as both physical and online orders can be viewed through your cafe POS system Malaysia.
Polish delivery orders
Especially for F&B restaurants and cafes, there is a high chance of many hurdles when delivering delivery orders effectively. From miscommunication between the customer and rider or between the customer and the restaurant, using a POS system can manage delivery orders better to be fulfilled without much trouble.
➜ Update your payment processing
With a cloud-based POS system Malaysia, you'll find that there are endless payment methods that customers can use. The system will also successfully quicken your customer's payment process and keep it safe.

Using a point-of-sale system is a vast upgrade to payment processing for any business. The system allows you to provide customers with a better and faster service, improving customer satisfaction. With a POS system, your business can:
Add more payment methods
The options of payment methods are endless when you use an f&b pos system Malaysia. In fact, this system allows all transactions from credit cards to QR code scanning. A smooth and uninterrupted transaction will surely satisfy the customer with their entire experience.
The online alternative to credit card processing
In the current age of digitalisation, we always seek more alternatives to cash payments. Two of the few other options are credit cards and applications like PayPal. However, by applying a point of sale system Malaysia to your F&B businesses, your business will be able to stand out from the rest as your business includes all payment methods. In addition, customers will be amazed at all the various payment methods your business offers.
➜ Track business operation metrics
Utilizing a point-of-sale system can help collect business and customer information so that services can be analyzed in real-time, as data is a valuable tool for providing better customer service.

By applying a POS system, it will allow you to take advantage of some key features, which are:
Payment gets more accessible
Customers love it when employees can remember their go-to orders or past purchases. When the sales in your store are completed on a different platform, having the payment gateway integration feature will be helpful for employees to track and audit which platform your sales incomes are stored in. With this alternative, employees can be worry-free from running into undefined sales audit trails.
Record inventory changes immediately.
If your business sells various physical products, managing inventory can be tricky. For example, if your inventory is not up to date, you may not have the products that customers are looking for in-store. Being able to track inventory virtually is a massive upgrade to a business as it saves employees the hassle of manually checking and updating the inventory. For instance, with this feature in hand, employees will be able to check if the item is in stock immediately and update the customer promptly about the product.
➜ Initiate loyalty program
Customer satisfaction is the most essential aspect of customer service, and implementing a loyalty program will definitely improve that. Many reliable POS systems offer loyalty programs to keep customers happy and give your business a good reputation with your customer loyalty. Other than that, you can:
Provide gift cards
POS systems have the option to provide gift cards to customers, which they can use at any time they like within your set regulations. Many F&B businesses highly favour gift cards as it can improve your connection with your customer and turn them into returning customers.
Customer loyalty programs
Loyalty programs are strong captors to attract customers and retain their purchasing behaviour. Special discounts, birthday offers, promotions or VIP services can be included in your loyalty program and managed by your POS system. Integrating a loyalty program into your service can help with customer satisfaction, mainly because it shows that you care about your frequent and returning customers and that your business takes pride in rewarding your active customers.

An example of a highly reputable POS System Malaysia is BigPOS. If you are interested, you should try out their services, mainly because they provide a free trial pos software Malaysia for 30 days, which you can check out here!

Continuous customer service improvement should always be a priority for businesses. Despite that, some or most of the managers in the F&B industries may not know how to improvise their services; upgrading to a pos system will be a great way to improve services.

What are you waiting for? Start revamping the customer service experience at your business with the help of a POS terminal machine Malaysia!
Get the BEST upgrade for your business with BigPOS F&B POS System now!
BigPOS has a free trial pos system Malaysia, with no limits for 30 days; start your trial now by clicking here!
---