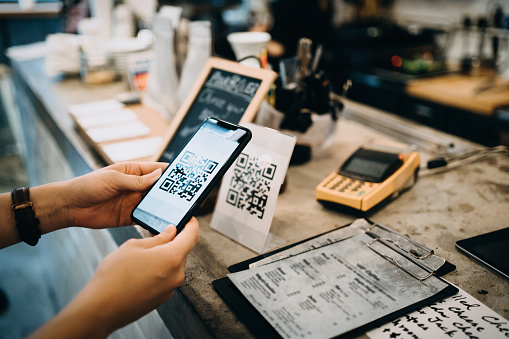 How To Digitalize Your Restaurant With Cloud Based POS System
Starting a business is a journey full of challenges and obstacles, especially when it comes to running a restaurant. Countless hours of time and effort are needed to run your business smoothly and successfully. In an era full of technological advancement, going digital is no longer a trendy thing to do, but a necessary leverage to increase the output and competence of a business.
According to a study, more than 6 billion of the world's population uses the internet. Digitalizing your restaurant is a low-risk investment that can bring you a massive increase in operating performance. Figuring out how to digitalize your restaurant will help your business to do well and succeed in the Food and Beverage industry.
Technology is always changing over time, and as the industry grows and becomes a lot more competitive, it is critical for restaurants to stay on top of the latest technological advancement. A majority of the restaurants are looking into Restaurant Technology, as it greatly enhances customer experience.
You must be wondering right now, what exactly is Restaurant Technology? What does it do for the restaurant and how does digitalizing the restaurant benefit business owners? Read on to find out more about Restaurant Technology in this article.
What is Restaurant Technology?
Restaurant technology has been evolving in the restaurant industry for a number of years. It refers to the technologies that are used on a daily basis in food outlets, such as cafes, restaurants, bars, and bistros. The primary goal of utilizing restaurant technology is to improve customer service and the efficiency of business operations.
The restaurant industry has a long history of being a late bloomer of new technologies and digital systems. However, the appearance of the COVID-19 pandemic in 2019 changed everything. Most restaurant businesses have evolved in the midst of COVID-19 by reducing the amount of physical contact between them and their customers.
In the last few years, many restaurant outlets have increasingly utilized technology to adapt to such new norms. A number of contactless technologies have been developed to take precautionary measures for the customers. The safety and hygiene of customers have become a top priority for many restaurant owners.
Benefits Of Implementing Restaurant Technology
Restaurant Technology such as POS systems and order management systems has become increasingly prevalent in this digital age. Technology in restaurants is no longer a luxurious gadget, as it brings a huge impact on many elements of the restaurant's operations.
Effective usage of the technology is about providing the highest convenience and value to the customers, as modern-day consumers now seek the benefits of technology that can solve their pain points.
1. Improve Business Efficiency
Technologies can help immensely in increasing the efficiency of a restaurant. Business owners tend to have very limited time resources. Learning how to leverage Restaurant Technology to streamline operation and reduce costs for your restaurant is essential. These technologies can free up time and resources by utilizing a smart system to manage most of the restaurant operations.
Restaurant Technologies also allow restaurants to process customer orders quickly and efficiently while reducing the chances of making mistakes and errors. With a POS system installed, restaurant owners will have a better understanding of their business's productivity as well as communicate smoothly with their staff members.
2. Enhance Customer Experience
Implementing a POS system in the restaurant will ensure seamless and timely customer service by speeding up the ordering process. It encourages customers to revisit your restaurant for their improved meal experience.
With the advancement of restaurant technology, customers can now key in their ordering details and pay for their meals using only a mobile device. Such platforms generally come with systems that provide up-to-date information on your restaurant's dishes and operation hours.
3. Boost Business Profits
Because of the lower maintenance and installation costs brought by technological advancement, restaurant technologies have a much lower entry barrier nowadays as they are less expensive than traditional POS system.
Traditional POS system requires an internal backup server to store all of the data which greatly increases their cost. By keeping your data in new technology such as a cloud-based POS system, you can save your business expenses by up to three times! Moreover, you will also be able to maintain appropriate inventory levels in significantly less time by implementing an automatic purchasing system.
How To Digitalize Your Restaurant With Cloud Systems
1. Cloud Based POS System
The point of sale (POS) system is an essential ingredient for restaurant owners. When the POS system is implemented effectively within the restaurant, you can swiftly check out your customers and receive payments online.
When a traditional POS system fails, a restaurant will likely have to shut down its operation, as the entire restaurant suffers from the impact. Technical issues are more likely to exist if you are using the traditional POS system, as the risk of losing crucial customer data with each downtime is bigger.
On the contrary, a cloud based POS system helps to prevent long downtime and offers easier customer support. You can access important data from any digital device, such as a tablet or computer, and obtain real-time sales data and customer feedback. With a cloud based system, your restaurant can operate in a smooth manner while keeping your customers satisfied with your service.
2. Restaurant Order Management System
The emergence of new systems in this day has reached a highly advanced level. Now, quite a number of systems can perform tasks in a short amount of time and with greater accuracy than the older systems. When a restaurant management software is used correctly, the system can take a vital role in ensuring the success of the restaurant.
For local restaurant owners, the restaurant order management system in Malaysia can save you hours of headaches, and is something that should not be overlooked at the establishment of your restaurant. From browsing the menu and placing an order to making a checkout payment, BIG POS's POS system enables a restaurant to manage the entire operation process.
3. Restaurant Mobile Payment System
The advancement of technology has a big impact on restaurants, especially when it comes to payment systems. In Malaysia, customers can make online payments by using restaurant mobile payment systems in Malaysia such as GrabPay, TouchNGo E-Wallet, ShopeePay, and Boost. Contactless payment technology for restaurants has become increasingly common. It not only takes care of the pre-meal process of ordering, but also the after-meal services.
New payment systems have been progressively gaining popularity worldwide in the restaurant industry. This mode of payment is simple, fast, and convenient for the customers as well as for the restaurant. If you own a restaurant, a mobile payment system can help to scale your business in a structure and efficient manner.

If you are a restaurant owner and looking to enhance your business efficiency, you can check out our cloud-based POS system in Malaysia for more information on how to digitalize your restaurant with cloud systems.
---