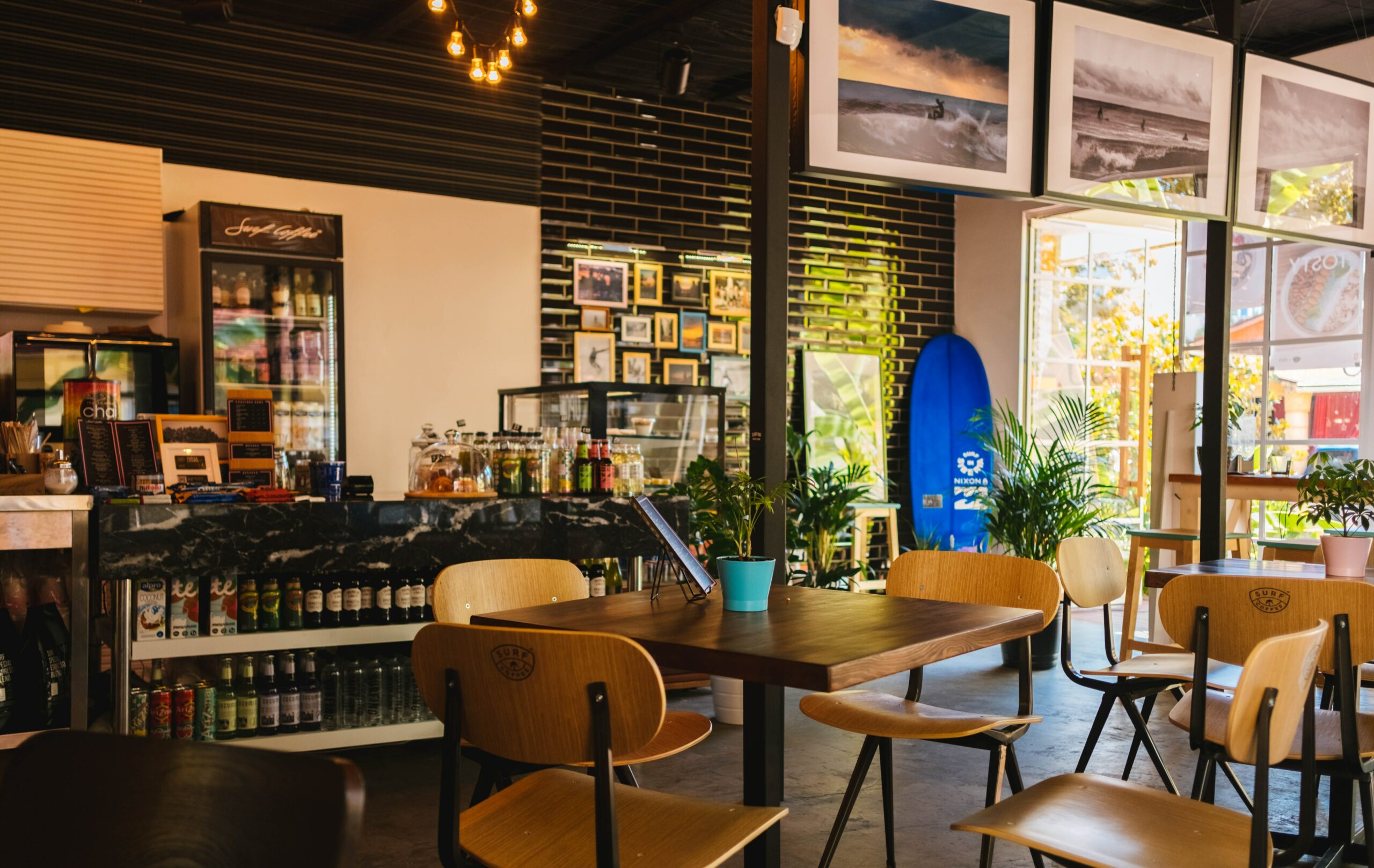 If You Dream of Being a Cafe Owner, This is for You! (Pt.1) 
What does it mean to run a cafe?
What is a cafe?
A cafe isn't just a place to grab a quick breakfast. It's somewhere cosy where you can go for a good cup of coffee and unwind with friends. If this is an ideal concept you would love to achieve, running a cafe might be the job for you. Take some time to think it over carefully. Your cafe could be a haven for like-minded people to meet up to unwind and have a great catch-up with their friends.
Are you passionate?
Everybody can have dreams, but not all can achieve them. This is the same as running a cafe. You may have the interest, but nothing can guarantee your success in running it. Furthermore, knowing yourself plays a big part as well. You need to have a genuine passion for coffee and food. Can you offer your customers something unique? Having a passion means you'll strive to learn more about how to create exciting new dishes as well as yummy coffee drinks.
Why should you open a cafe?
Do you dream of one day being completely free from financial restraints? Opening a cafe can bring you one step closer to achieving this independence. Gone are the days when you dread the mornings. You won't need to push yourself into a job you dislike just to pay the bills but you can channel that energy toward your dream. Moreover, you can earn a living while doing what you love. However, you can't start a cafe on a whim as you need to carry out some planning such as having a checklist of things to do before your dream becomes a reality. This includes scouting a location, finding suitable vendors and hiring workers.
SMART Goals
Everybody has their reasons for starting new chapters in life. What is yours for wanting to run a cafe? What are you trying to accomplish? The SMART acronym is an excellent tool for better understanding your goals and reasons.
Specific
Make an effort to pinpoint your goal. It needs to be specific and able to answer solid questions like "what do I hope to accomplish?" Try to answer all the 5W questions (Who, What, When, Where, Why) to get the most precise picture of your goals.
Measurable
A measurable goal lets you track your progress and know how much further you need to go before reaching it. For instance, 'How long will it take before I can expand my business?'
Achievable
Your goal doesn't need to be something incredibly challenging or so far-fetched to the point that there is no actual hope of succeeding. A reachable goal will motivate you to work hard to one day achieve it.
Relevant
You need to know if what you want to achieve is important. Is your goal relevant? Make sure your goal is worthwhile, and you can achieve it because you know you can and not because others want you to.
Time-bound
Your goal needs to be reached at some point, it cannot go on forever. Set a date and work towards it.
Have a Solid Business Plan
Your passion project is still a legitimate business where you can't just go with the flow and hope that everything falls perfectly into place. Instead, you need to come up with the right business plan. It doesn't need to be long-winded, yet the plan needs to divert and direct your staff, investors, and partners where you want your business to go. The plan you come up with must be concise and straight to the point while giving the necessary information. Ensure to include important details such as target customers and menu items to sell in your cafe. Are you going to invest in a restaurant mobile payment system Malaysia and what would be a good one? You need to be sure of all the details, or you won't be able to reassure your investors.
Your location
The place you choose to set up your cafe can make or break your business. You need to make sure that it is accessible to your target customers. An excellent tip would be to settle on a strategic location accessible to your target market. An example of a perfect spot for a cafe would be close to a college campus. By doing that, your target audience can be students in the range of 17 and above.
Moreover, you need to ensure that there are few or better yet, no other cafes or places nearby that could compete with your business. With all that in mind, conduct market research to determine where your target customer and suppliers are for your business. Ensure that a reputable coffee supplier is within range whenever you set up the shop.
A good tip is to invest in a good cafe pos system malaysia. At the start, it'll take some time for things to pick up, but if you do everything right then, it won't take long before the business is booming. At that point, you'll be glad that you made the right choice earlier on. A good pos system would take on tasks like Stock Management, Loyalty Programs, and Real-Time Reporting. It can help you expand your business while saving you money on numerous expenses. BigPOS is a perfect example of a company that provides a top-quality POS System Malaysia. They offer a 30-day free trial; you can learn more about them here!
Designing Your Cafe

The time has finally come to design your cafe. Most cafe owners would have said that this is fun because you get to bring your vision to life. When designing your cafe, always consider if this is something that customers would like. Softer shades are preferred over loud ones, and a cosy atmosphere attracts customers more than a stuffy one.
Consider the menu design as well in terms of paper-thin, or as advanced as online menu qr where the customer just scans the QR code and places their order? While designing the cafe might be fun, make sure not to neglect the not-so-fun parts, such as getting the proper permits and licences. It won't be so funny anymore when you're fined or shut down the whole cafe just because you forgot to file some paperwork. In addition, make sure that you have valid licences for your business premise and to serve food. A liquor licence is a must if you plan to sell anything with alcohol.
Now that you know what comes with your dream of running a cafe, go ahead and take that leap. These steps could bring you closer to a future of success.
Start your cafe business off right with BigPOS F&B POS System now!
Click here to start your trial!
---