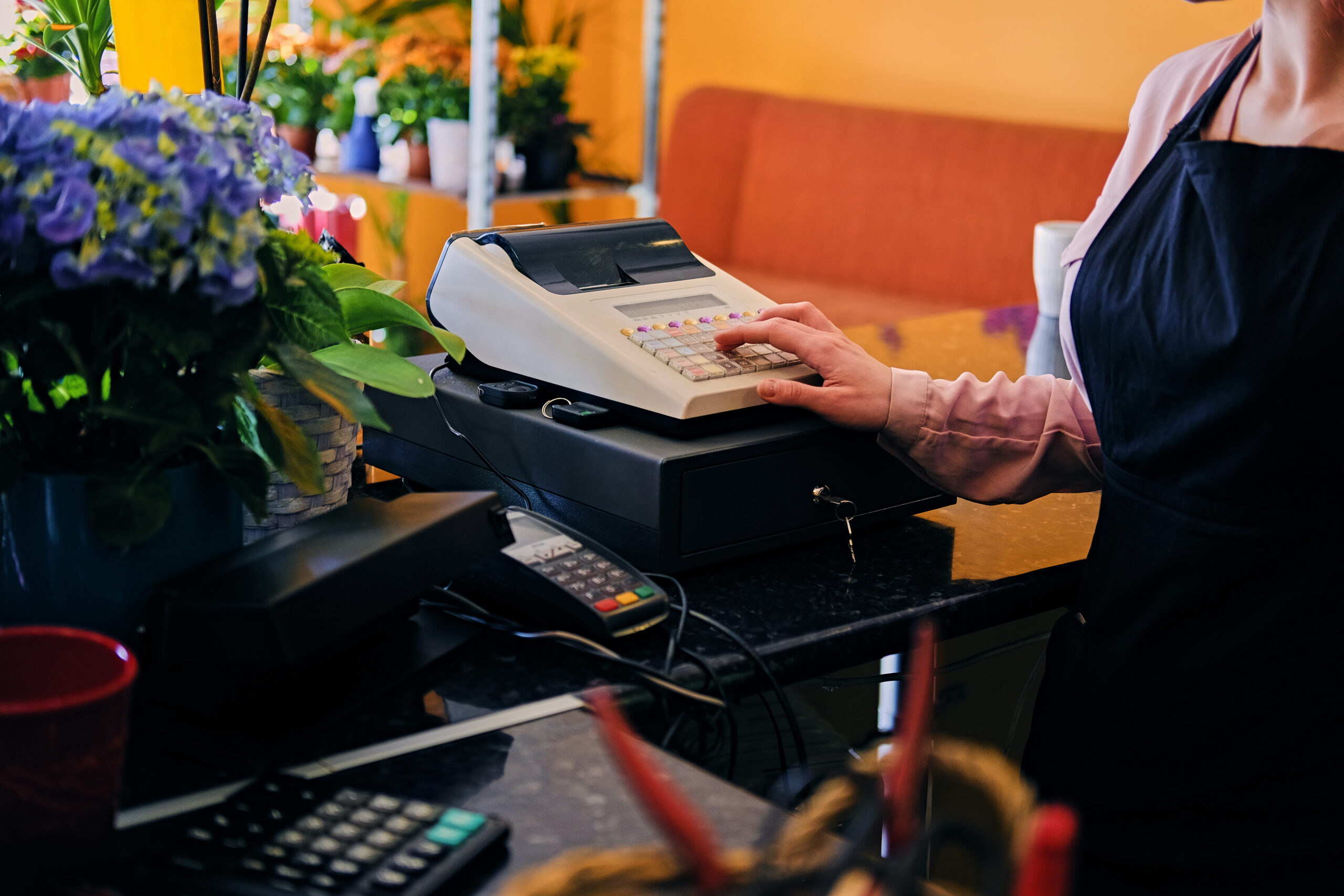 The Difference Between Cash Register And POS System
Businesses are constantly looking for faster and more efficient ways to do things. As a result, many of them have abandoned cash registers in favor of the point of sale (POS) systems.
The primary distinction between a cash register and a POS system is one of efficiency and communication. When a transaction is processed at a retail store or other types of business, the POS system not only records the transaction but also automatically tracks everything related to what the customer purchased in real-time.
For example, if a customer purchases a purse, the POS cash register will record the entire transaction, including the tax information. When the information is captured, it is saved in a database where authorized company representatives can access it when needed. Thanks to the advancement of technology, point of sale system in Malaysia has been growing in demand in recent years.
Cash Register Vs POS System
Cash Register
The cost of a cash register machine starts from around RM500 in Malaysia. There is a wide range of brands you can choose from both domestically and internationally. The cash register consists of 5 parts which are:
Keys
The cash register keys include a number pad as well as buttons such as the subtotal, total, and tax keys. Most of these are no longer required because scanners have replaced them, but subtotal, total, and tax keys are still used.
Scanner
A scanner is used to ring up the merchandise that a customer purchases. The scanner reads the barcode, revealing the item and its price. This is especially useful for merchants because it allows them to keep track of not only sales but also inventory.
Cash Drawer
The cash drawer is where customers' money is kept, as well as other receipts for merchandise payments, such as credit card information and gift certificates.
Printer
The printer generates the receipt you give to the customer as well as a duplicate for the merchant. This is necessary for keeping track of sales and inventory.
Credit Reader
When using a credit card, a credit reader is another way to keep track of the transaction. The customer inserts his credit card into the reader and sometimes signs it; other times, he must sign the receipt.
Point Of Sale System (POS)
The cost of a POS system is higher than cash registers due to its advanced functionality. It can range from RM500 to above RM1000 as there is a wide range of brands to choose from in the market. POS system is connected by a few hardware essentials such as:
POS machine
This is the most important part of your POS or point of sale system. It is the computer that runs the POS system software. It is also referred to as a cash register or POS machine.
This hardware is used to record sales transactions and print receipts. More advanced POS machines include software that allows you to manage your inventory, employees, and customers all in one system.
You can also use your POS machine to process sales transactions, review sales reports, and manage inventory, employees, and customer data
Cash drawer
A cash drawer is your treasure chest, where you can keep all of your valuables such as cash, coins, checks, and even receipts if you want. It aids in the organization and security of your valuables. How does a cash drawer function?
When you complete a sale, your receipt printer sends a signal to your cash drawer, causing it to open so you can store your money and make changes.
It is critical that you keep your cash drawer locked after your shift ends. Allow only your store manager access to the cash drawer key, limiting cash drawer access to all employees. This reduces the possibility of internal theft.
Receipt Printer
A receipt printer is an essential component of your POS system. It is used to print receipts and credit card slips in retail, food, beverage, and service-type businesses. This makes it easier for you and your customers to keep track of your transactions.
Some food and beverage establishments also use kitchen printers in the kitchen or at the bar to print order tickets.
The types of basic receipt printers include but not limited to:
Thermocouple printer (fast, quiet, and most commonly used)
Ethernet receipt printer (stable, connects to your wireless router via ethernet)
Bluetooth printer for receipts (connects to POS terminal via wireless Bluetooth, good for printing receipts on the go)
Scanner
A POS barcode scanner/reader reads printed barcodes on products and transmits the information to your POS terminal. A barcode will typically include product information, such as the SKU number.
Using a barcode scanner expedites the checkout process while also keeping accurate inventory records. It is most effective in retail and supermarkets.
If you're looking for POS system hardware, check out our point of sale hardware in Malaysia here.
Why Use a POS System Instead of a Cash Register?
POS systems are more than just a payment processing tool. They are increasingly serving as the central hub for all of your small business software tools, from scheduling and payroll to accounting and inventory management. Modern, cloud-based POS systems either include all of these tools in one system or allow you to connect to other software applications to build your complete software solution. This is often referred to as "integration" or the use of "integrated apps".
A POS system makes it simple to keep track of your store's inventory. It allows you to manage your inventory in real time and see how many products you own over time. If these products are already in your catalogue, simply scan your items, enter your quantities, and the articles will be recorded in your POS software's inventory. When compared to manual inventory tracking, this saves a significant amount of time. In the end, your inventory will have fewer errors. With each transaction, items sold are deducted directly from inventory. This allows you to keep track of how many of each item the store has in stock.
If you're looking to buy POS system in Malaysia, check out BIG POS for more information.
With cash registers, they can cause data loss if the machine malfunctions or reduce workplace productivity during power outages. You can't identify top sellers or items that aren't moving without up-to-date menu management. You're in the dark, with no idea how dishes are performing other than what inventory remains at the end of the day and what you can piece together anecdotally. Best practices for menu design are also ineffective because the cash register cannot extract information beyond the total sales amount. So you're left guessing.
Order errors have a negative impact on both the customer experience and profits. Even the most experienced servers make mistakes when taking orders by pen and paper and ringing them up on the cash register. Miscommunication between the front and back of the house can also lead to order errors. Perhaps the server mistyped the order, or the kitchen misinterpreted it. Order errors cost you time and money, regardless of the cause. If you are still using a cash register, make the switch with our 30-day free trial POS system today!
---